Picking Paint Colors to Make Your Home Worth More
If you want to command top dollar for your home, you may want to consider staging it.  Staged homes often sell better and for higher dollar because they look less lived-in and allow the buyer to view the home as a blank canvas.  It will also help your home photograph better if you plan to post pictures online.  Staging your home will likely include removing elements of your style and really neutralizing colors.  Painting is an inexpensive way to give your home a fresh and appealing look.  When most people hear the word "neutral," they conjure up images of dull white and beige colors.  That's not what I'm talking about here.  You are not limited to white and beige – although there are many different hues in these two colors.  It's hard to go wrong with white, but with a little knowhow you can venture into greens, browns and grays to really highlight your home.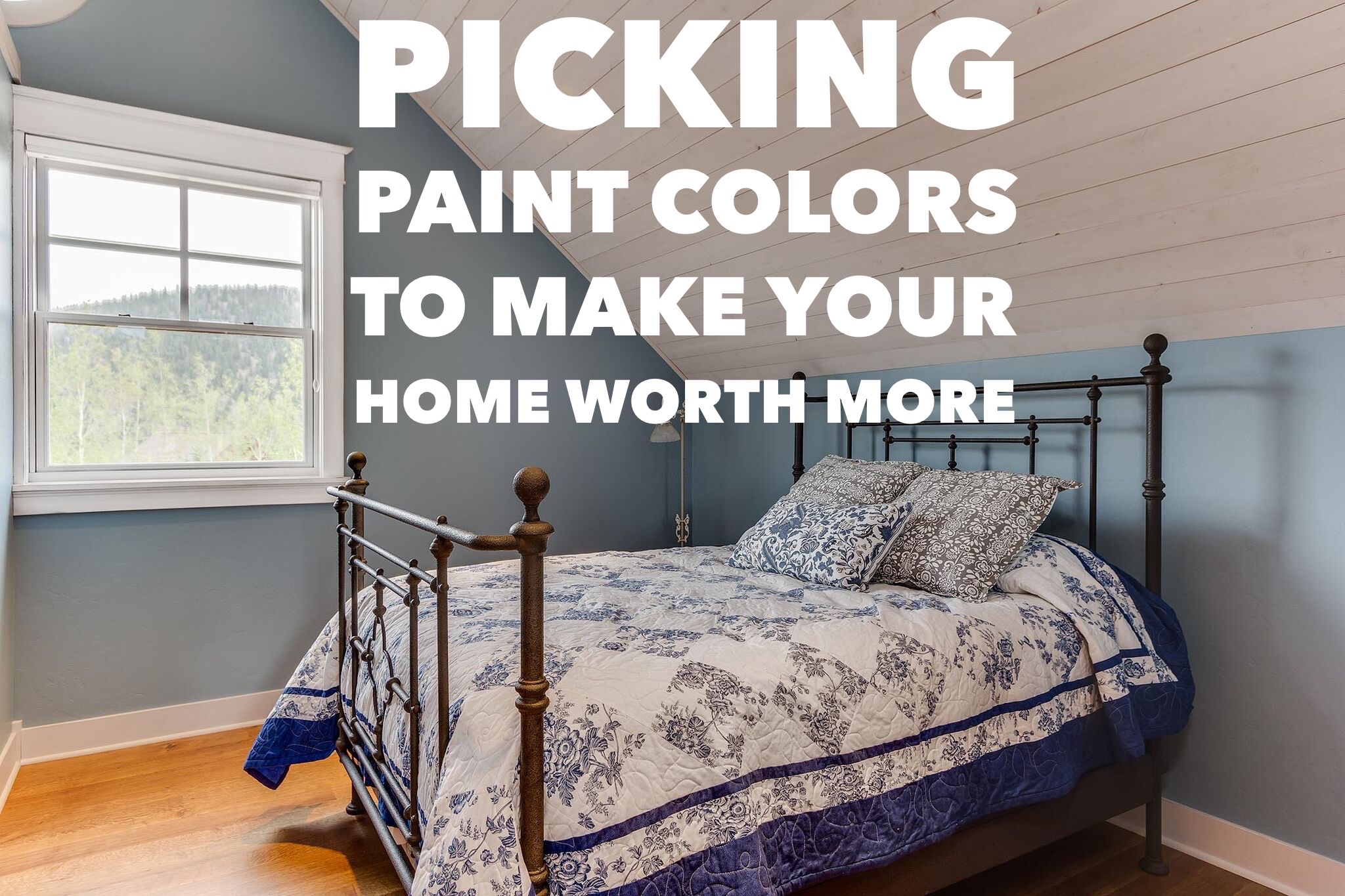 Before taking this advice and running with it, consider the look and feel of the neighborhood.  If you are thinking about repainting your home's exterior (which I highly recommend since it will likely be the first thing they notice), you will likely want to remain within the color palette of the neighborhood.  You do not want to be the one yellow house in a neighborhood full of grays and browns.  You may also consider repainting the roof to complement the new exterior.  Beige is often a popular choice here because it blends in with surroundings, but consider the style of the house.  Bolder designs often warrant bolder colors.
When considering colors for the interior of your home, think of earth colors.  I'm talking about blues, browns, oranges and greens.  These colors are often warm and relaxing to a potential buyer.  Contemporary colors like gray are really popular now, but they are hard to live with if it is too blue or pinkish.  You are better off choosing a lighter tone than was popular for the last 10 years.  Beige is a safer bet and is a combo of tan and gray.  I really like Accessible Beige and Loggia (pictured below).  These are Sherwin Williams Colors.  Accessible beige was popular among interior designers for the last three years.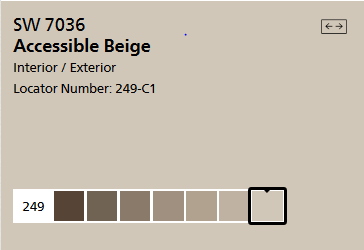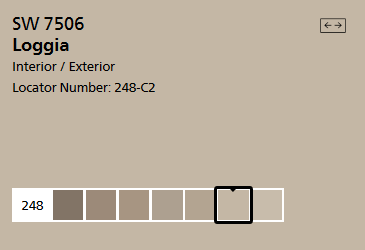 As an added bonus, Sherwin Williams has also designed an Android and iPhone app called ColorSnap® that allows you to turn real world colors in to paint color swatches instantly. Color to Go® samples are another alternative from Sherwin that will allow you coverage of about 75 square feet to really determine if you can live with the color in the selling process.  Remember, even if you find a color you think you really love, it can always look dramatically different in natural or artificial light.
If you are in the Breckenridge area and need additional help selecting colors or with any painting project, please lean on us to help!  We love helping with colors!  Call us any time at 970 418-5368 cell or 970-547-9778 office.