Outdoor Paint Projects You Can Finish This Weekend
Summer is winding down, but it's not over!  Even though Pumpkin Spice Lattes are officially available again, it's still not fall! A common misconception about painting is that once summer is over, exterior painting is a no-go.  Not so!  Fall can be a perfect time to get outside and paint with more desirable temperatures.  With improvements being made to paint, you can paint with most paints around 40 degrees and with premium paints such as Sherwin Williams' Duration and SuperPaint, you can paint successfully as low as 35 degrees. Granted, it is cooling down outside so you may want to wrap up any outdoor painting in the next few weeks.  Here's a list of what you can finish up quickly (most projects are an hour max)!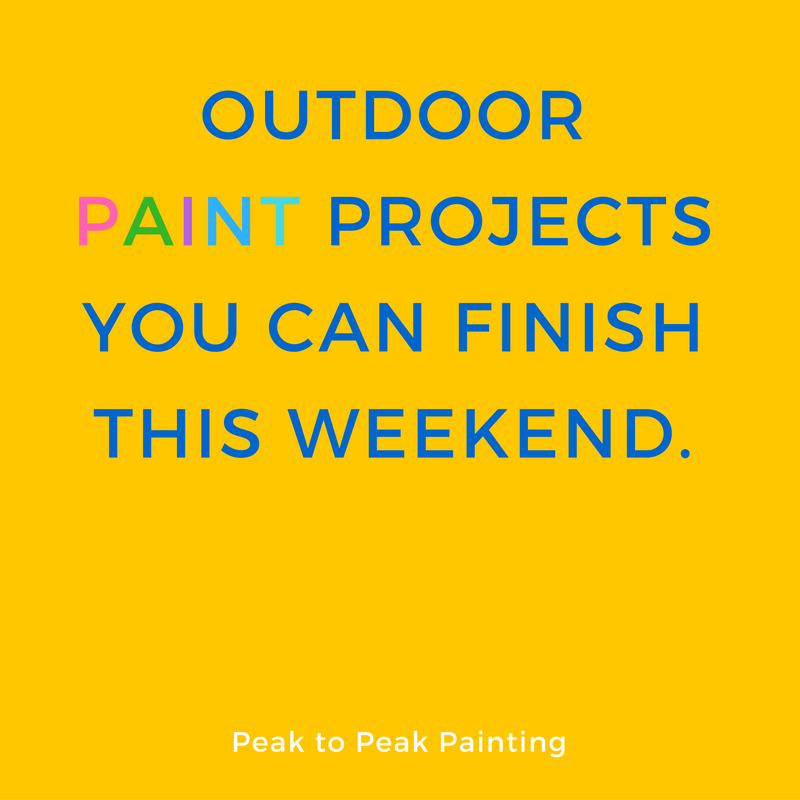 Metal Fire Pit
As I was saying before – summer is not over yet!  Even if you're convinced it's fall, you are probably going to be breaking out the fire pit a lot in the coming months.  So why not spend an hour making it look brand new again?  Just make sure you choose a paint specifically engineered for high heat conditions.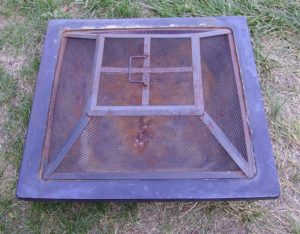 Mailbox
Although it's tiny, a mailbox located right outside of your front door or end of your driveway makes an impression.  If it's weathered or boring, a new color will at the very least make you smile every time you see it.  You can even paint a funky polka dotted mail box.  It may even cheer up the mailman!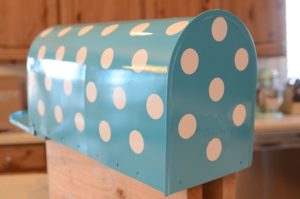 Front Entrance
If something as small as a mailbox makes an impression, then you can be certain a stairway entrance, gate or the entry way to your front porch will, too!  Repainting your stairs up to your porch, the staircase railing, or the trim around your entryway can make a world of difference!
Front Door
Go the extra mile and give your weathered front door a new coat of paint, too.  For full instructions on repainting your front door, read here.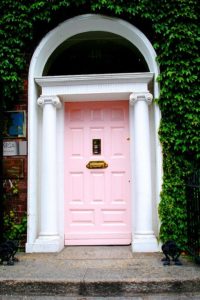 Patio Furniture
With a fire or a sweater, you can enjoy your patio furniture for at least another three months.  Unless you live in Breckenridge like we do – than evenings spent outside are never a guarantee.  And even if you intend to put it away until next Summer, it never hurts to put a fresh coat of paint on it to protect it from moisture and other elements if you're not storing it in a climate-controlled environment.
Exterior Trim
Starting from the furthest edges, use a paint brush to repaint trim.  Following yourself with a washcloth to clean up paint outside the lines will prove a lot easier than taping it off.
Shutters
You do not have to repaint your home's whole exterior to get a refreshed look.  Though if you want to, let us know!  Painting your wood or vinyl shutters can make you're the windows around your home really pop.  You can paint these pretty easily even if you have vinyl shutters – just be sure to look for a paint or spray paint that adheres well to plastic surfaces.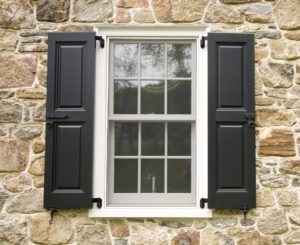 House Numbers
The best for last – the smallest project of all!  Painting your house numbers (your street address) can be done in ten minutes or less.  Simply take numbers down with a screwdriver, lay them over a tarp or blanket you don't care about and spray paint them a contrasting color (one that contrasts with the background their affixed to).  Give them ample time to dry and reattach.
If you are in the Breckenridge area and need additional help with your exterior or interior painting project, please lean on us to help!  We love painting!  Call us any time at 970 418-5368 cell or 970-547-9778 office.