Winter Home Hacks to Save You Money
Colorado is cold in the winter and especially this January and February.  Keeping your house warmer does not mean you must install new windows or a new radiator in your home.  You can make simpler, cheaper fixes and have your home feeling more comfortable in a snap.  Here are some hacks to save you some shivering and money this winter.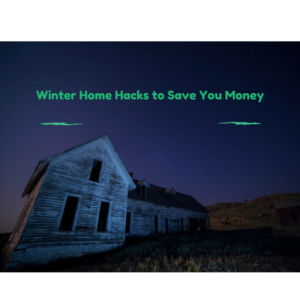 Thicker Curtains
Believe it or not, but using curtains with a thermal lining will keep warm air from escaping out your windows.  Thicker curtains make it more difficult for heat to escape so don't be afraid to go too thick.
Let the Sun in
Speaking of windows, don't forget to open those thermal curtains when the sun's out.  This will allow more warmth into your home.
Rotate Ceiling Fans
Being in Summit County, we do not have much need for air conditioning so we often rely on our ceiling fans and open windows.  Well, those ceiling fans can help circulate warm air in the winter, too.  Just remember to flip the switch and have them spinning clockwise to pull warm air up.  If it's pushing air down at you, there's your clue.  Also, keep it on its lowest setting in the winter!
Rugs, Runners and Carpeting!
Not only will your feet fill warmer, but adding carpet runners and rugs throughout your home will add an extra layer of insulation making your home extra warm.
Add Trim
Some homes are perfectly sealed up without trim, but for most of us, there is a small gap between the wall and the floor that often allows a lot of hot air to escape.  Trim and molding around ceilings will help mitigate this.
Caulking
This may seem like an insignificant difference, but it's not!  After years of exposure to changing temperatures, changes in moisture, etc. the interior and even exterior caulking can grow worn and cracked.  This will allow your warm air to leak out of your windows and doors.  Done right, a new application will keep your windows and doors sealed for a few years.
Patch Holes
This follows the same logic as a reapplying caulking to your home's interior and even exterior.  If you have holes on the inside or outside of your home, remember that they are not just unsightly, but vastly energy inefficient.  Patch those babies up and you may also prevent unwanted houseguests from coming in!
Add Insulation
I left this one for last because it can seem like the most daunting.  After all, no one likes crawling into their attic, crawlspaces and basements to test their fear of small places all while carrying itchy insulation.  If your home is poorly insulated though, you are going to want to do this first!  You would be surprised how much energy you could save just by thoroughly insulating your home.
Don't go cold this Winter!  If you live in Breckenridge or nearby Summit County (Frisco, Silverthorne, Keystone, Dillon, Evergreen, Vail, Beaver Creek, Avon), drop us a line or give us a call at 970 418-5368 cell or 970-547-9778 office for assistance with insulation, drywall patching, trim work, painting of any kind, etc.